Digitalization: Logistics providers invest — and hope for the best

06/06/19
<Back to list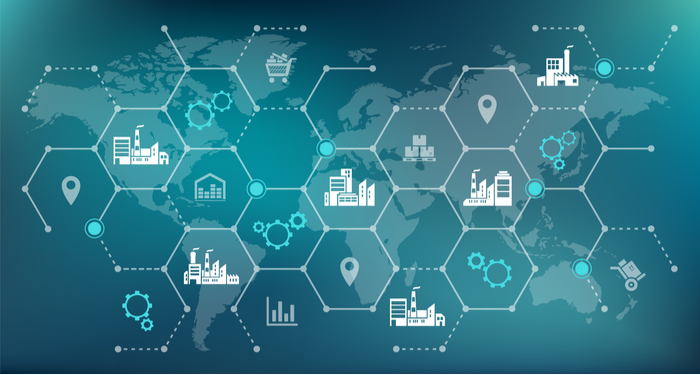 Source: http://www.tpm-asia.com/international-logistics/logistics-providers/digitalization-logistics-providers-invest-%E2%80%94-and-hope-best_20190606.html
Digitalization: Logistics providers invest — and hope for the best
Greg Knowler, Senior Europe Editor | Jun 06, 2019 2:24PM EDT
Picking a horse in the race to digitalize the supply chain is unsettling transport service providers amid mounting pressure from customers to deliver improved service.
Faced with a vast array of available products and platforms, logistics providers must find a way to satisfy customers seeking simplified, transparent, and more efficient processes, while at the same time differentiating themselves in a highly fragmented market.
At the Transport Logistic fair in Munich this week, a key selling point of all service providers exhibiting at the giant event was digitalization. Among the many offerings were online rate marketplaces, quoting and booking platforms, fleet management tools, driver management, container slot booking, carbon footprint monitoring, remote container management, track and trace, automation, and Internet of Things devices.
However, Alexander Doll, Deutsche Bahn board member for finance, freight transport, and logistics, said the investment in technology and the commitment to a product or a platform comes at a price. Doll told a high-level forum in Munich that digitalization would give customers a more transparent picture of their freight shipments, but it had a significant cost impact for service providers.
"We need to invest in technology from the perspective of the customer, but it places enormous cost pressure on us. And yet it is unavoidable," he said.
Matthias Hansen, senior vice president of global ocean freight at Geodis, said with all the products on the market, a logistics provider first needed to understand what was on offer, and then evaluate what was available.
"Is it a good idea, is it of value? Is it good now or is it two years too early?" he asked. "Our industry is becoming more innovative, but it is in many aspects still traditional. Developing technology and the need to become more effective is behind all the start-ups in the market. But there are still a lot of companies that have started with a great idea, [and] there will be many more that will find the time is too early for their ideas or have neglected certain aspects."
Don't be indecisive
There is little room for indecision, according to Flemming Frost, president of global online freight marketplace Cogoport. Speaking at the Evofenedex SCM Summit in Rotterdam, Frost, a former director of logistics at Tesla and European CEO for Damco, warned that industry inefficiencies were being tolerated unnecessarily because of a slow rate of adoption of new technology within the past decade.
"The demand for a more efficient shipping industry isn't going away, technology is here to stay," he told the shipping forum. "Those who grasp this opportunity will survive and thrive in the long term. Others who fail to exploit the savings that technology can offer them will wither and struggle to survive."
Cogoport, in a statement, quoted from a recent Transport Intelligence report that described wasted opportunities for shippers where, despite markets and technologies having developed significantly, the overall landscape was broadly similar to that of the previous 10 years.
The Transport Intelligence report said, "There appears little drive within the sector to change things fundamentally, and the large number of parties involved in the supply chain has made visibility difficult to achieve."
Nevertheless, Frost said the time was right for technology to play a far greater role in shipping to drive efficiencies for all parties.
"Traditionally the industry has been marred by opacity, information asymmetry and inefficiency. But now our freight industry is slowly being rethought and disrupted by technology, with conventional processes being transformed and transparency being demanded by customers in the market," he said.
Technology was helping companies recast value chains, improve client satisfaction and customer and financial management, and increase their profitability, "which can only be good for the global economy," Frost said.
Significant investment required
Achieving regular profitability was a key requirement, according to Frank Appel, CEO of DHL parent Deutsche Post, who told a Transport Logistic forum in Munich that continued investment in technology was needed to drive growth in the industry.
"New requirements and systems must be improved for our customers and that needs investment, but we have to make [a] profit or we will not be able to invest," he said.
It was a sentiment shared by Rolf Habben Jansen, CEO of Hapag-Lloyd. "Huge investment is necessary in creating online tools, in digitalization, in climate protection measures. We have always invested a lot in the area of IT and customers are demanding more and more," he said.
Meeting the contractual conditions being set by customers could make life challenging for logistics providers, said Hansen.
"Today, Geodis is super transparent but we have to be really efficient to make it profitable, and at the same time there is hardly any room for error anymore," he told JOC.com.
Sandro Knecht, chief commercial officer of Imperial Logistics, said the rapid development of digital solutions, and the start-ups disrupting the industry, was the kind of innovative competition that was needed.
"If you don't have innovation around your competition, your industry is in a decline. Any kind of disruption is good if you are receptive to it," he said. "Keeping up with technology is crucial. I don't think we have seen technology at its best yet in our industry."
But technology was not a panacea, cautioned Florence Gautrais, director of global ocean freight at Geodis.
"Compliance with regulations requires expertise and knowledge and cannot be solved by IT," she said. "An IT system alone cannot for sure say if documentation is correct. It still requires skill and competence with people on hand to advise the customer."
One area that has been greatly influenced by technology is the tendering process by shippers, and Hansen said there has been a huge increase in the number of offers received by Geodis.
"We are working more and more towards making the process easier for the customer while at the same time making it possible for us to attend to their requirements," he said.
"So it is not only towards customers and providers, but also internally where we try to have the least amount of manual work in the process of handling data within our system."
Contact Greg Knowler at greg.knowler@ihsmarkit.com and follow him on Twitter: @greg_knowler.
Top