Road-Rail Combined Transport struggles without government attention in Spain

10/05/20
<Back to list
Source: http://www.transportexxi.com/el-ferrocarril-perpetua-su-rol-residual/
Taken together, the data shows that despite the fact that Spanish politicians of any kind tend to take the freight rail and intermodal transport into account in their speeches, at the moment of truth there are no decided measures to promote it. This has been denounced by the main associations in the sector, both the Association of Private Railway Companies (AEFP) and CETM Multimodal and the Union of Comodal Transport Operators (UOTC).
Precisely, these last two put on the table last summer a proposal for urgent measures before the then Development portfolio to try to revitalize rail transport and boost the role of road transporters in it, in order to achieve improvement in services and avoid deterioration of the sector.
Among the measures included in this document is the need to launch an Intermodal Unit within the Ministry of Transport, Mobility and Urban Agenda. This old claim by the bosses chaired by Antonio Pérez Millán has earned the support of the Intermodality Commission of the National Transport Council, as well as the plenary session of the same. CETM Multimodal, with its president Juan Castellet at the helm, is also in favor of promoting such an agency. The proposal, which as we say has been gaining the support of both carriers and intermodal operators, railway companies and ports, wins whole, since "at least it gives the impression that the Ministry is already clear that this is a request of the entire sector ",
Both CETM Multimodal and UOTC consider that one of the main requirements to promote intermodal traffic is to eliminate the dependence on Renfe Mercadades from the Transport portfolio. Renfe's merchandise subsidiary should depend on the Sociedad Estatal de Participaciones Industriales (SEPI) for its function to be fair, both organizations claim. At this point they fully agree with AEFP, which considers it the ideal decision to take pressure off the rest of the sector, although the employers chaired by Juan Diego Pedrero goes one step further by also demanding that the company be sanitized and find a partner.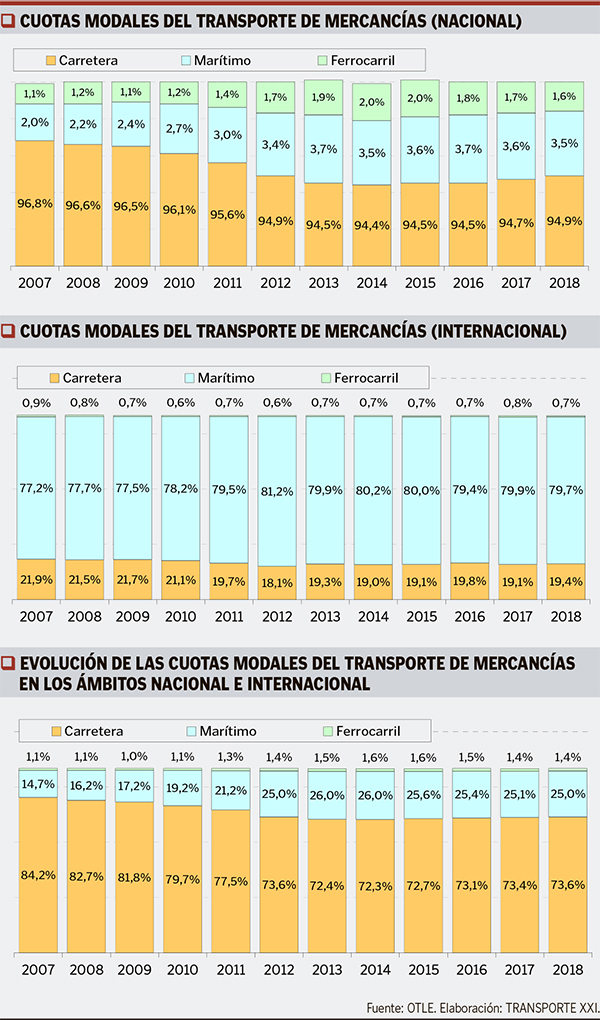 Top