InnoTrans Daily

21/09/22
< Zurück

EU Commissioner Vălean takes member states to task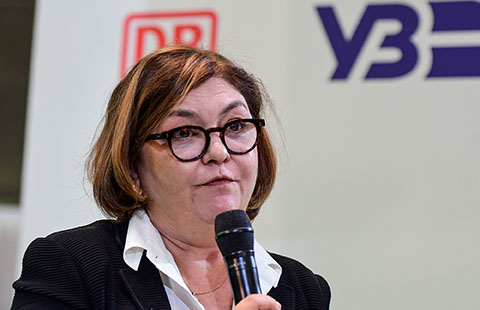 Adina Vălean, EU Transport Commissioner, has taken EU Member States to task for improvements in the rail system at the official opening event of InnoTrans. She wanted to ask the member states whether they were prepared to create ambitious market and technical legislation for more competition on the railways and to concentrate transport investments on the railways, said Vălean. Most recently, she said, some member states had simply accepted that their rail systems were performing poorly. EU subsidy programmes could not compensate for the lack of investment in the system in recent years. She called on the rail industry to build its capacity according to needs, to create standardised and affordable services. She called on transport companies to improve their services through innovation. In improving rail transport, she described herself as a "friend" of all stakeholders.
German Federal Minister of Transport Wissing: "Infrastructure is relevant to safety"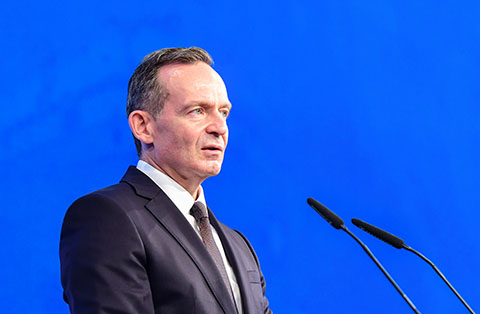 At the opening of InnoTrans, German Transport Minister Volker Wissing suggested that a reliable infrastructure should be included in the constitution as a national objective. In view of the war in Ukraine, he said, rail infrastructure is relevant to security: among other things, Germany is suffering from a shortage of gas and rising energy prices, and more and more fossil fuels have to be transported by rail. Weaknesses in the infrastructure are therefore "security gaps for the population". In front of the international audience, he also outlined the strategy with which Germany wants to renew its rail infrastructure: all necessary construction work on the heavily used main corridors is to be bundled and the corridors are to be completely closed one after the other. In return, they are to remain free of construction for many years. In addition to the infrastructure expansion, the digitalisation of the network should help to make better use of the existing infrastructure..

Read More:
https://news.eurailpress.de/html_mail.jsp?params=p3mf0k9ZydBarQ%2F3tFr6jVLAWaPPiVnee32eEq1%2B9d5TaeruGVCEg4Q5nQRwn%2BfLZSEIax1jpxX845nglGkR%2BMePdlj5PKwcOMU%2Bpgf0kJHwSS%2FminbP5CQW06mWd1SS 

Oben