METRANS 30-year anniversary

20/02/22
< Back to list
Source: https://metrans.eu/30th-anniversary-of-an-important-milestone/
20 February, a completely inconspicuous date, but undoubtedly one of the most important milestones in Czechoslovak and nowadays European transport history.

On this day in 1992, the first container train set off from the METRANS Uhříněves container terminal in Prague on its journey to Hamburg. On this day, the modern history of intermodal transport on our territory began to be written.
Although METRANS, a.s. for international freight forwarding and transport had been established a year earlier, the launch of such a spectacular project required extensive preparation, starting with the acquisition of new employees with knowledge of the industry, of which there were naturally few on the market, through the commissioning of the container terminal and transhipment equipment to the negotiation of framework transport conditions with ČD.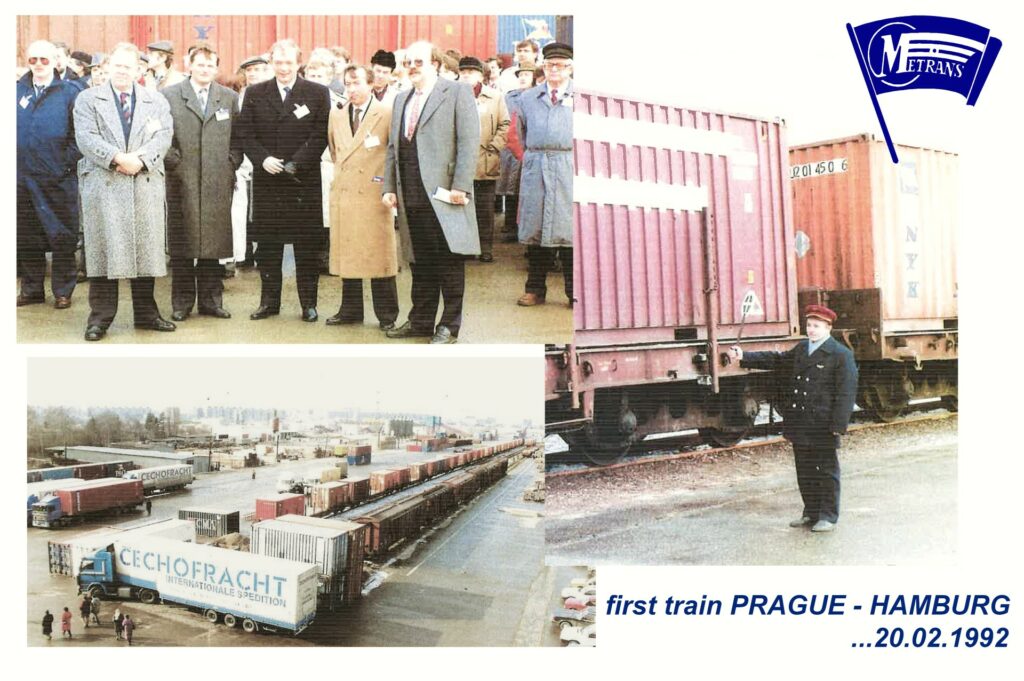 Top